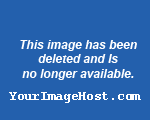 King Xerxes, the bad guy in the movie 300 is not just a character to make the film exciting. This guy was as famous as our modern equivalent evil rulers that we all love to hate, such as Adolf Hitler, Saddam Hussein, Ferdinand Marcos etc.. Xerxes was so renowned that he filled practically all the world history books including the Bible, my much loved book. Although in the Bible, Xerxes is not portrayed as the modern Hitler, but the king's assistant named Haman, whom the Bible described as "the enemy of the Jews."
So where the heck is he in the Bible? He is found in the Book of Esther, in the old testament right after Revelation. Ok, I'm just kidding Revelation is the last book in the new testament. Esther is seventeenth book from Genesis, and she can be found after Nehemiah, or just before the Book of Job.
Queen Esther is one of the wives of Xerxes. She was influential in delivering the Jews out of a possible total extermination. She made use of her beauty, wisdom and courage to persuade king Xerxes to change the decree that commands to annihilate the Jews.
Thank God for the beautiful Jews like Esther that king Xerxes after seeing her beauty he so was smitten that he was willing to give her half of the kingdom.
Xerxes had some of his dim-witted and deadly actions. When a bridge he built got destroyed by a storm, he ordered his men to give the sea 300 lashes and behead all the bridge builders.
Facebook Comments